In the French Pyrenees just outside the village of Barèges is our renovated four star farmhouse:"Petit Barzun". Our holiday home has a unique location on the southern slope of a mountain with plenty of views of nature (1200 meters high). The sun shines all day long on the terrace in front of the house. In summer's plenty of mountain and summer sports in the National Park of the Pyrenees, in winter just 150 meters from the ski bus that takes you to the largest ski area of the Pyrenees (70 slopes and more than 100 km) brings you to the largest ski area of the Pyrenees (about 10 minutes). The house is for rent for 2 to 9 persons.
Barèges is located on the edge of the Pyrenees National Park. There are beautiful walks, around the house, in the woods on the other side, and for mountain hikers in the national park. The Tourmalet is known to cyclists....
The Grand Tourmalet La Mongie-Bareges ski area is being expanded even more. Much is being invested to make the area better and more beautiful each year. From beginner to free-rider, there is a lot to do. The most beautiful period is February-March.
From cycling to hiking, from mountain climbing to mountain biking, golfing, canonying it is possible here.
Location
Barèges is located 45 minutes from Lourdes. You come there by car via Bordeaux or Toulouse. Take exit 12 of the A64.
The farm is located just outside the village on a quiet slope. It is within walking distance from the center of Barèges with bars, restaurants and shops for daily shopping. A large supermarket is a few minutes drive away.
The farmhouse has a spacious living room with large fireplace, a separate kitchen, a bathroom with bath and shower. Furthermore four bedrooms, the master bedroom has a private shower.
A lovely holiday home with spacious facilities for 2 to 9 persons.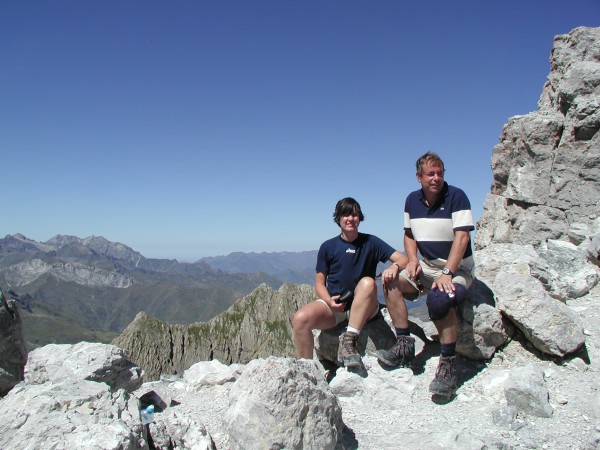 About us
Since 1989 we like to come here. We usually come a few weeks of skiing. In spring we enjoy the beautiful nature. In autumn autumn especially of late summer, it is here often until late October or even mid-November beautiful sunny weather. When the sun shines here, you feel it warm up immediately. We work from home, so we can do that from this beautiful place.
Inge and Pieter